JOHN & LAURA'S WEBSITE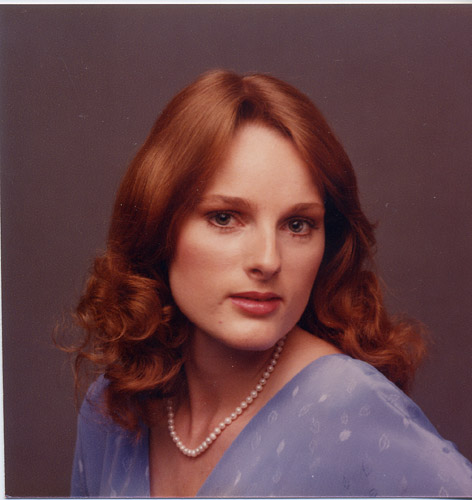 A nice old photo of Laura ~ Maureen O'Hara ain't got nothing on her.
Nephew Chris Ten Eyck took this photo of John on 12/28/09 at Heceta Head Lighthouse on the Oregon coast. The ghostly image isn't superimposed.
He took a flash of John, who then jumped out of frame for the remaining time elapse. Very cool effect.
The bright light is the lighthouse, and the other lights are fishing boats, along with some stars in the sky.
You can see more of Chris's wonderful photography at his flickr sight.
---
Check out the Stonewall Peak video

Check out the pool bar and other improvements.
We finished the pool! Check out the details of the pool; the pool at night; and the pool with people.
And you can still see the old photos of the progress too.
Take a virtual tour of our house and save yourself from having to visit.

View some photos of our latest trip.

Contemplate some words of wisdom with the quote of the week

---
Comments Please
---
More Links
If you would like to view some fantastic drawings be sure to check out brother Phil's drawings.
---
This site is under construction. Last update was on 10/1/06